Barcelona is known to have a variety of festivals going on in each season, the spring festivals being a specialty. The weather begins to warm up and everything starts to come alive. It's the perfect ambiance you need to go to a festival or two. 
Candy Festival
The celebration takes place every year in March, in honor of Sant Madir in the Gràcia neighborhood of Barcelona. During the Barcelona candy festival, tons of toffee and candy is thrown to the public who are, as a matter of fact, ready with their umbrellas wide open and turned upside down to get the largest share of candy from horse-drawn carriages.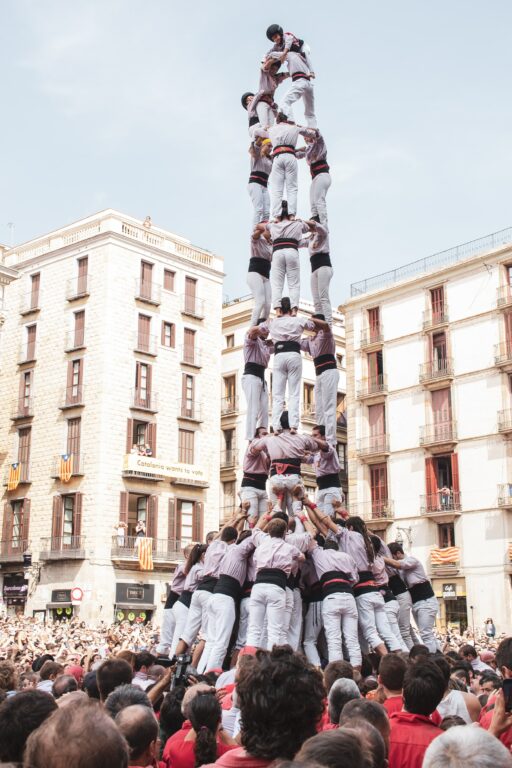 Barcelona's April Fair
The chances of finding a city where they have festivals to usher in the seasons are quite slim, but not impossible. The city of Barcelona holds a massive festival called Barcelona's April fair to welcome the spring season.
It takes place annually in April, as the name suggests, in the city. The fair begins in April but is usually celebrated after the Easter holidays, lasting approximately 10 days, reaching early May which is sufficient time to enjoy the celebration with lots of fun and great music. 
Entrance is free and open to as many who are available to attend. No need to bother about what to eat because everything concerning food and drinks is fully provided by the Federation of Andalusian Cultural Entities in Catalonia since the festival is originally and traditionally from Andalusia. 
You get the chance to witness Southern Spain traditions like food, dance, and clothing and even participate if you can. Or simply have fun trying while enjoying the late-night fun.