If you visit, you'll surely learn about Antoni Gaudi, one of the most famous architects in the world. Most of the unique architectural monuments in Barcelona were built by Gaudi and about seven of them are UNESCO World Heritage sites. In the short guide, we'd be featuring the top 3 Antoni Gaudi Masterpieces to visit in Barcelona. 
Sagrada Familia
This architectural beauty is one of the most famous attractions in Barcelona and is the number 1 masterpiece by Gaudi. This Roman Catholic Church building reaches up to 170 meters and is filled with design elements over several elements. 
This monument is designed in Nouveau and Gothic art styles and after construction was interrupted during the Spanish Civil War, it adopted several emerging styles. Be sure to take a tour here at night as the sight is indeed one to behold. Ensure you book your tickets online to avoid being in long kilometers of queues to get in.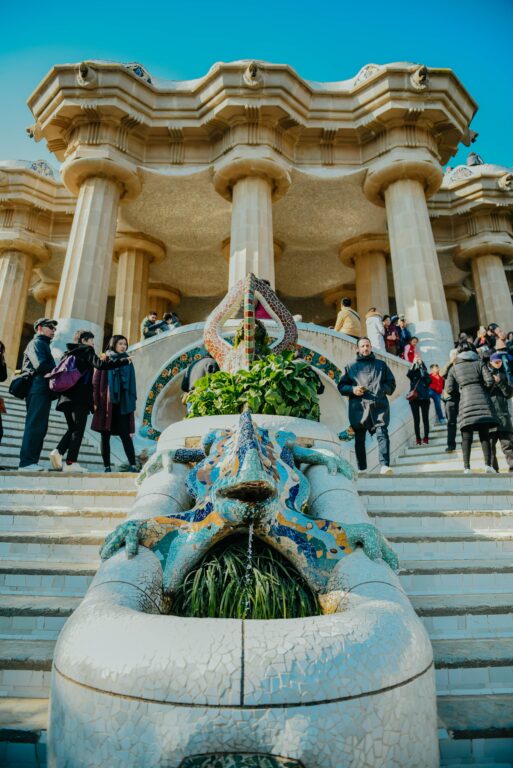 Park Güell
You can't visit Barcelona and not stop at one of the internationally acclaimed famous parks on the planet. It is said that Gaudi wanted to build a park after one of the British parks but he surpassed it with the colorful mosaics in Park Guell. Get ready to feast your eyes on all things beauty and art. To visit here, ensure you pre-book tickets and try visiting in the early hours of the morning. 
Casa Mila
This was the last work of Gaudi before he committed himself fully to the Sagrada Familia. The building is often referred to as a stone quarry as it resembles the façade of an open quarry. Prepare to be bombarded with the sites, colors, shapes, and chimneys as they are a beauty for one's eyes. On most evenings, Casa Mila hosts a light show with music and dancing lights giving more beauty to the beauty.