The best places for shopping in Barcelona are on some of the trendiest avenues, streets, and neighborhoods. Whether you're looking for unique souvenirs or designers, boutique clothing, or handmade handicrafts at discounted prices, this post will help you with some of the best places to shop in Barcelona.
Portal De L'Angel
It's a busy shopping street in the Gothic quarters. It's filled with outlet shops of international brands and you'' be sure to find something of interest in any of the stores here. You'd find bookstores, electronics, and high-end fashion brands like H&M, Zara, and Bershke. The best time to visit is between 10 am and 12 pm on weekends when the stores are less busy.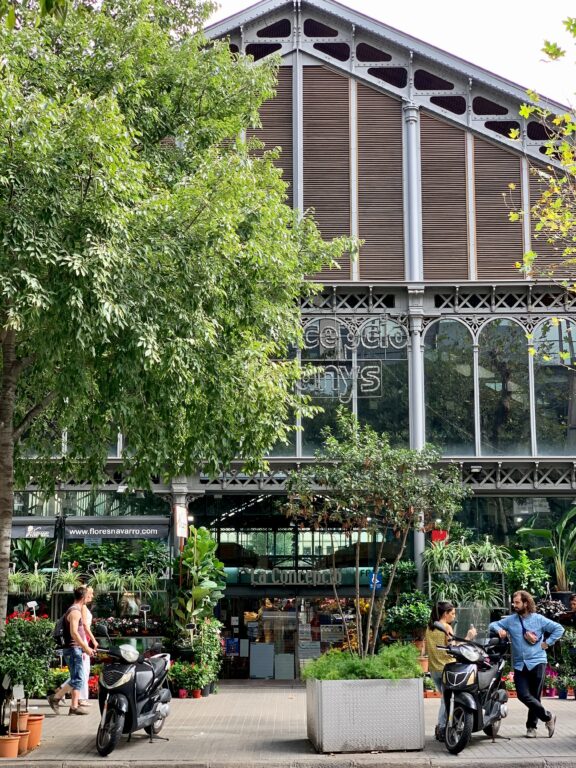 Boqueria Market
If you're a lover of Spanish cuisine, the Boqueria market is located in Las Ramblas and is one of the shopping destinations you shouldn't miss. The market has over 300 stalls of fruits, spices, cheese, nuts, meat, vegetables, and many more. You can buy fresh produce here and take a break from shopping at one of the dozens of cafes and restaurants for a delicious snack or meal.
This street is lined up with high-end fashion brands like Louis Vuitton, Coco Chanel, and Gucci and is a magnet for tourists and locals. Affordable brand outlets are also available here like Zara, Pull & Bear, and H&M . For a quick break from shopping, you can stop at Nespresso for a free cup of coffee.