The Torre Glories, located near a huge square in central Barcelona is the third tallest building streaking the skyline of the city of Barcelona. The spectacular building is an iconic symbol of Barcelona that was inspired by the mountain range in Barcelona and resembles a geyser emerging from the ground, a reference to the water company that built the tower.
It stands tall at a height of over 125meters and has a 360-degree lookout due to its circular shape which promises a complete viewpoint of the city.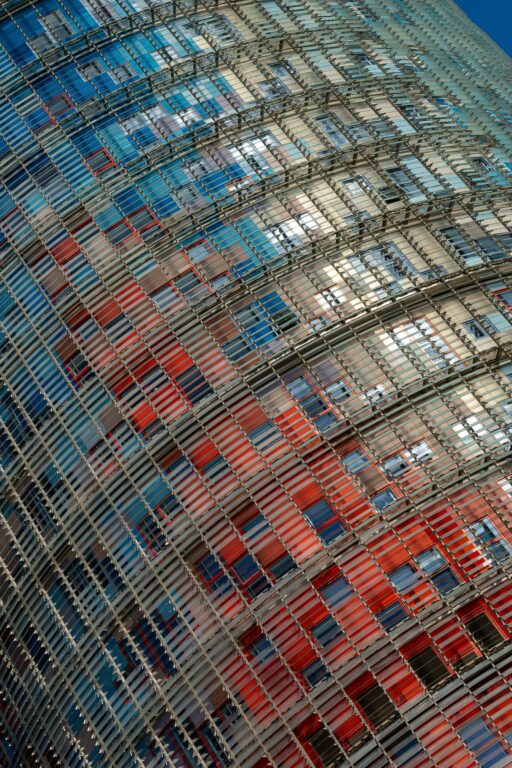 The skyscraper changes its colors depending on the reflection of light and is a beauty to behold, especially at night when its 4500 glass panels are illuminated. Its stunning view is said to be best enjoyed from a distance, not too close to the building. 
The Torre Glories was initially owned by a multinational group called Agbar (thus its former name, 'Torre Agbar') which was housed in the building before it was bought and renamed by a real estate group in 2017. 
The tower is usually enjoyed from the outside whenever there aren't any exhibitions on display inside the building because most of the building is a private working space, and is not accessible to the general public at this point. Nevertheless, this lack of access to the interior of the tower doesn't curtail its grandeur or make it less of a spectacle. It indeed is a wonder to behold.