Bars in Barcelona are vibrant places to visit for a lively night. These exquisite bars attracts both local and tourists alike. Wondering where you can stroll and spot classy bars in Barcelona? Relax as we share the three best bars to visit.  
1. CocoVail Beer Hall
CocoVail is one the best bars to enjoy locally brewed craft beer and chicken wings. This bar is located around Casa Batlló in the heart of Barcelona. Its buzzing atmosphere is where you can enjoy hangouts with buddies, play the Jenga game and watch the big games on the big screen. 
CocoVail provides weekly promotional nights with discounts – so you can save some bucks. Visiting this bar is experiencing home away from home.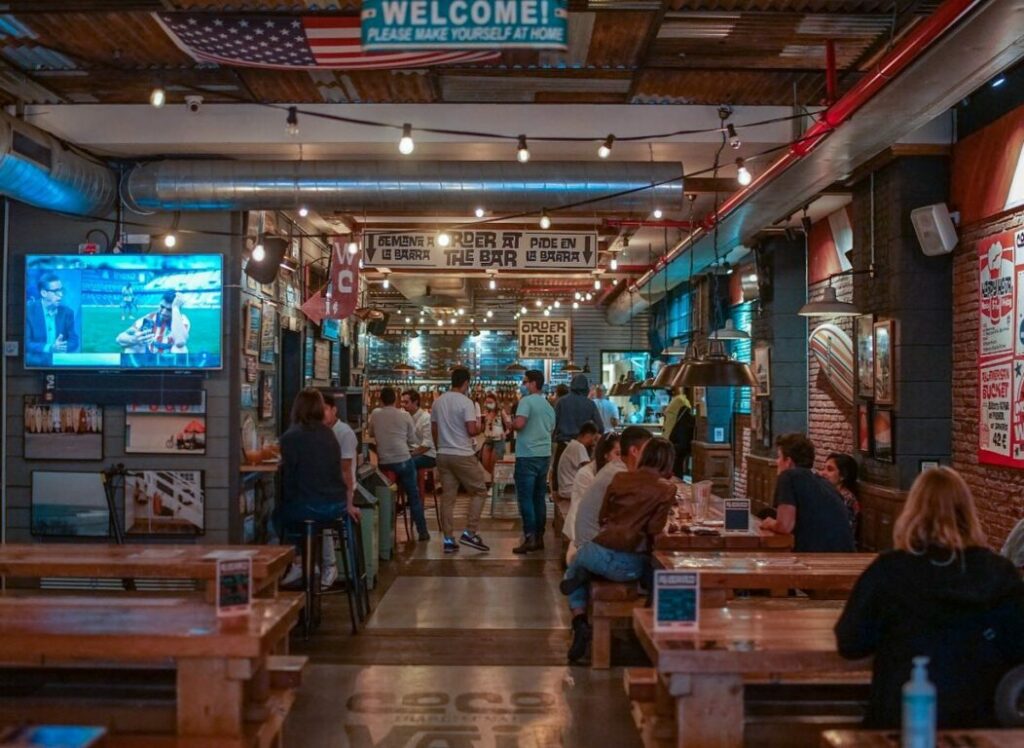 2. Vai Moana
The Vai Moana bar is located right in front of the known Bogatell Beach. It has a good spot to watch the sunset over the ocean with a chilling cocktail in hand.  
Vai Moana is one bar that provides a laid-backing setting for any age. You can also stroll to this bar with your children – as provision is made for a kid-friendly menu. This bar has a touch of the combination of Mediterranean food and international delicacies.   
3. Paradiso
Do you like to enjoy your cocktail with a twist of adventure? Then Paradiso is a sure plug to experience a sure cocktail adventure. From cocktail changing colors to gelato cones and then small sheets, will dazzle you and itch your taste bud. This creativity has won Paradiso numerous awards. Try this bar out.