Families are always in search of parks and gardens to enjoy a good time together. Barcelona here offers some of the best parks and gardens that can help you relax and enjoy the feel of nature.
Ciutadella Park
Ciutadella is the park that gives you history at its peak.  Ciutadella is not just Barcelona's biggest park but the one park that has a zoo in it. At Ciutadella, you can take a walk through its beautiful paths and enjoy the scenery. When you get bored of walking you can take a boat to row on the lake and feel the beauty of life again. The massive mountain, the woolly mammoth, the warmth and the beauty, everything in Ciutadella is worth your time. 
Park Güell
Antoni Gaudi is known for having his hands in many of Barcelona's beautiful attractions, but this is different. The Park Güell is a work of art. It's a masterpiece!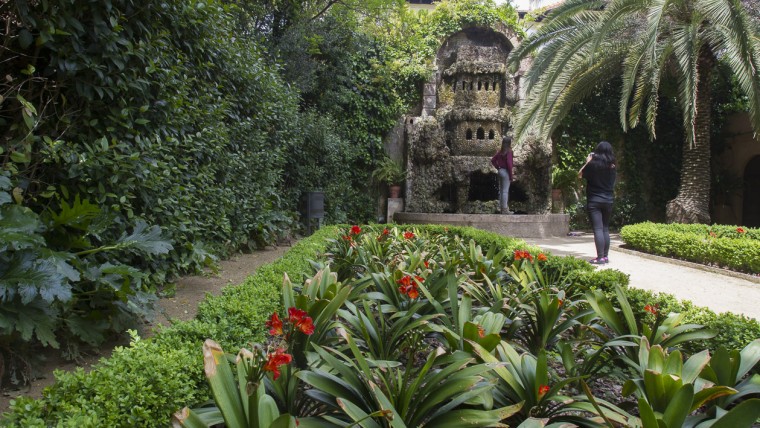 You can walk around the natural and magnificent areas of Park Güell for free, but to get to the inside where it is all happening, you have to pay a fee. The monumental zone is where the fish is. Where they win you over and then leave you with a peek of the incredible architectural work.
Laribal Gardens
Nature has the magic it does to us. It has its way of making us feel alive and vibrant. At Laribal gardens, you are allowed to feel that way all over. The sound of water features, the smell from the trees, the plants, and sculptures. Laribal gardens make you feel alive again. 
Tamarita Gardens
Tamarita is filled with relaxing architectural constructions. The Catalan mi-class homes and small gardens will make you feel homely.
5. Palau de les Heures Gardens
For an amazing watch time, Palau de les Heures French-style garden will entice your eyes with beautiful magnolias, palm trees, orange trees, oaks, and luxurious architecture. This is where your eyes feel wealthy all over again.
There are many gardens scattered within Barcelona. But these five are the best in the city and they feel fresh and welcoming.