Pub Crawl and Bar Clubs
The Original Barcelona
Pub Crawl
Looking for a wild night out in one of the world's best party cities?? This is the Original Barcelona Pub Crawl. We are not your normal Bar Tour or night out in Barcelona.
Join us on our Original Barcelona Pub Crawls! Let the rhythm of the city and one of our excellent leaders guide you through a night you won't soon forget! After the sun sets on the boardwalk, the city transforms into a playground of music, tapas, and lively party. And I hope you like free shots because there will be a lot of those going around, great specials at our venues, all with free entrance!
THE BARCELONA PUB CRAWL IS A PERFECT WAY TO MEET PEOPLE, BOTH FELLOW TRAVELLERS, AND LOCALS, AND HAVE A GREAT TIME!
The nightly journey continues to three more authentic bars in the heart of the Gothic quarter.  If you didn't know how to dance salsa before, by the end of the night you most definitely will! We end the night at a hand-selected nightclub, where we skip the line and enter as VIP-guests. The best thing: You are welcome back to enjoy the Barcelona Pub crawl every night of the year!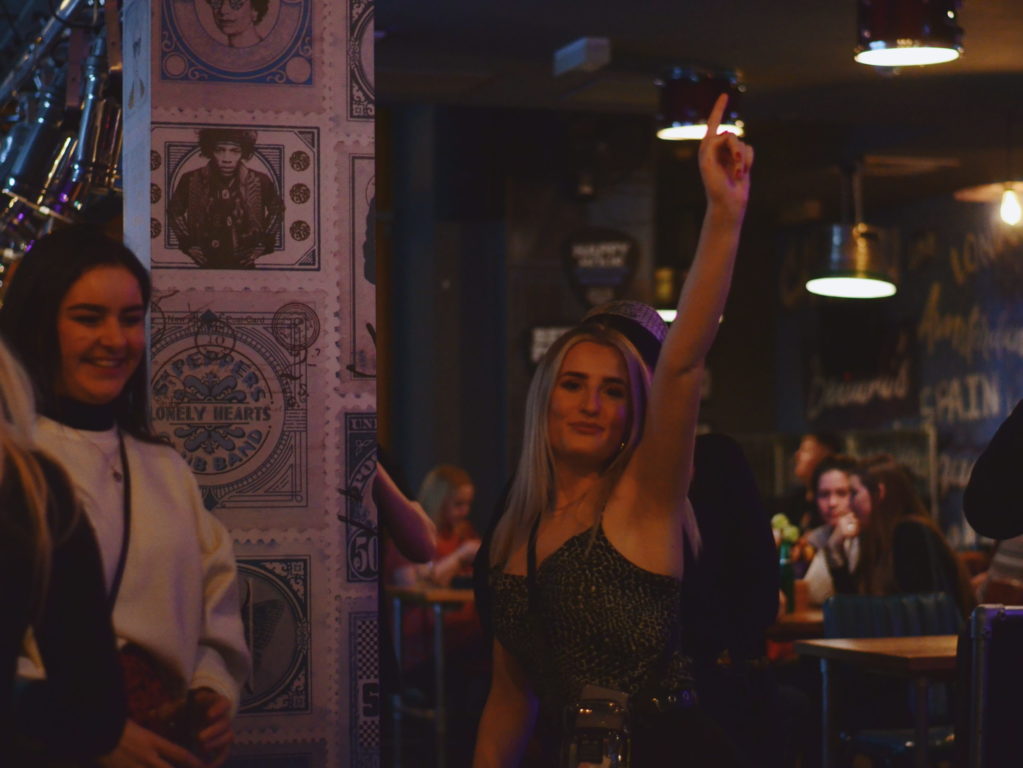 TOUR DETAILS
When:

 
Wednesday – Sunday at 21:00
Where:

 
Milan's Cocktail (Carrer de Milans, 7 08002, Barcelona, Spain)
Price:

 
€15 online €20 at the meeting poin
ADDITIONAL INFORMATION
Guests must be 18+ and carry photo ID
An AB transit ticket may be required
Responsible drinking is encouraged. We reserve the right to dismiss disrespectful guests from the crawl if necessary without refund
Drink specials are subject to the venue visited
WHAT TO EXPECT
4+ bars and clubs
Local Nightlife guide
Drink Specials
One great Night
Drinking Games
 THE ORIGINAL BARCELONA PUB CRAWL INCLUDES:
The Barcelona Pub Crawl takes you to a selection of different bars so you get a full idea of the Barcelona scene. There will be some traditional Spanish and Catalan bars with live music and infectious rhythmic dance, some modern electronic bars, wild bars full of locals and of course, ending up at one of the hottest clubs the city has to offer with VIP and free entry. The lineup changes from day today! You can always count on amazing drink specials, great company, and a few crazy stories from your night out in Barcelona.
♦  (3-4) great Bars and clubs ♦
 ♦ Some of Barcelona's best venues ♦ 
 ♦  Drink specials  ♦
♦  Professional guides  ♦
Excellent Experience
Enjoy complimentary shots and drinks specials (subject to the venue visited) throughout the night.

Terrific Tour Guide
Follow your local nightlife guide as you crawl from one location to the next 
Authentic Nightlife
Three venues + skip the line with VIP club entry and dance until sunrise and end in one's of Berlin's biggest clubs.
Instant Support
Pub-crawling gives rise to queries, concerns, and doubts; so we make sure that we're always here to put your mind at ease