For groups or singles interested in getting the very best deals available for your trip to Barcelona, Just fill out the form below with the date of travel, number of people, and any other requests you might have (single room, double, dorm etc,) We will contact our partners right away and provide you the very best rate possible. Save money and stay in the best rooms. These rates are not available anywhere but here at Original Barcelona Tours!
[contact-form-7 id="2351″ title="Urbany Hostel Discount Quote"]
---

Reception:+ 34 934 439 885       E-mail: hosteloneparalelo@onehostel.com       Facebook: Hostel One Barcelona
A hostel designed, run & loved by travelers for travelers!
Even though we are a chain each of our hostels are unique & are centered around the most important elements for any hostel lover. Great Atmosphere, Spacious comfy accommodation & the way to any traveler's heart FREE DINNERS!
As well as being located walking distance to many of the main sights such as La Rambla, Montjuic & the waterfront. We are also next to the super-efficient metro of Barcelona, so it really is the perfect place to call home whilst you explore our beautiful city.
We will not bore you with the obvious free facilities we offer like our super fast WiFi, our large private lockers, and our soft fluffy towels. But instead tell you about the fun stuff, like our: 

FREE DAY ACTIVITIES – explore the city and see some of the city's hidden gems that most tourists miss.
FREE DINNERS – Join us for delicious homemade food, perfect to meet fellow travelers and start the night right!
FREE PARTIES – We take you to some of the city's coolest bars and some of the biggest clubs in Barcelona to experience the magical city by night.
EVERY DAY – oh yes every single night and every day we make sure are different!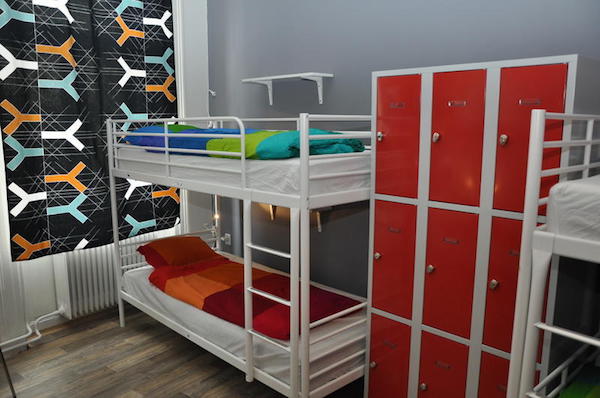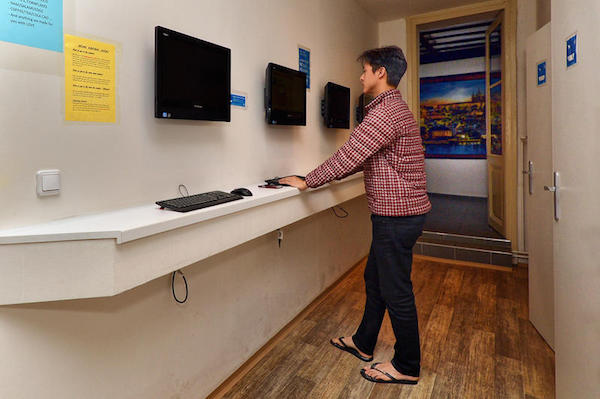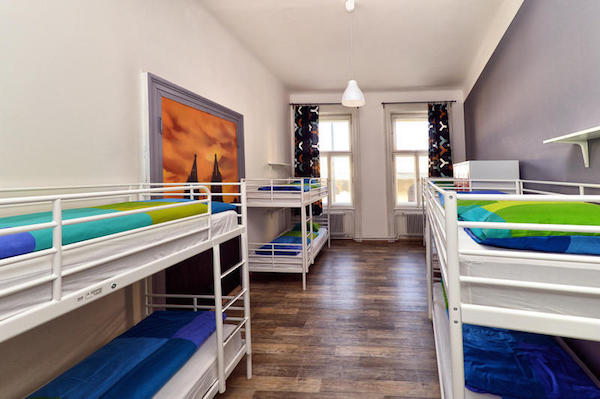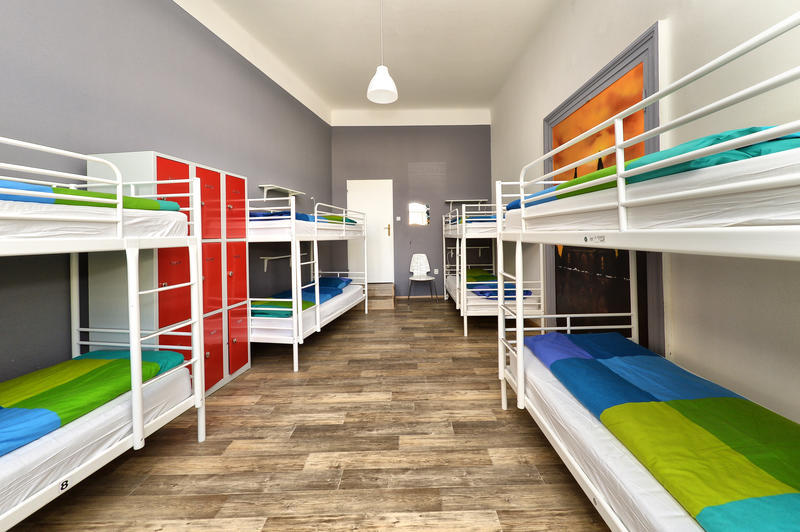 But what really makes our hostel unique and what has helped us win HostelWorld awards year after year, are our amazing staff! As soon as you walk through the front door we will take care of everything. Being travelers we know it's all about the experience and knows exactly what makes a hostel experience unforgettable.
But don't just trust us, read our reviews from all our amazing guests!
---

Reception:+ 34 933 324 192       E-mail: hostelonesants@onehostel.com       Facebook: Hostel One Barcelona
Hostel One Sants is not just a hostel. Its a place where you are gonna feel the same comfort and liberty as if you were in your own home, but in Barcelona!
From the minute you walk through the doors of Hostel One Sants, you will immediately feel our family vibe and atmosphere. We look after each guest as if they are an old friend coming to visit – and even provide you with a free home-cooked dinner every single night! Yes, that is right, FREE!
Not only are we here to feed you after your long day of exploring this beautiful city, we want to make sure you have just as much fun with the hostel and meet as many people as possible! That is why we also provide free day activities and epic bar crawls every night with our two sister hostels so you can experience this incredible city while making friends from all over the world.
With our beautiful rooftop terrace, large basement area equipped with pool table, reading corner, TV with Netflix and PS3 and along with our reception and 24 hour kitchen common area, you should have no problem slotting into our beautiful family and making new friends – all you need is a smile and awesome attitude and we will do the rest for you!
We have rooms for two, three, four, and six people. All the rooms are accessible by elevator. Toilets and showers are available on every level. We also have free internet access, as well as Wi-Fi for your personal devices.
We keep the hostel very clean and we can provide you with free lockers, free luggage storage until you are ready to leave, free coffee, tea, and more.
Hostel One Sants is an easy 12-minute walk from Sants Station, the main train station in Barcelona. We are also very close to Camp Nou, Barca´s football stadium, and near Montjuic, Barcelona's largest mountainous park.
So what are you waiting for! Book now and become apart of the Hostel One Family!
---

Reception:+ 34 934 431 310    E-mail: ramblas@onehostel.com      Facebook: Hostel One Barcelona
At Hostel One Ramblas you will feel at home from the first moment you walk in. Here you will have the same comfort and liberty as you would have at home, but in Barcelona and without your actual mum. Staying with us is not just a bed to sleep in, it's an experience!
Every morning there is breakfast from 8.00am until the last guest is awake. For real!! We organize day trips to the beach, the famous parc Guell or hidden bunkers in the mountain. Most appreciated are our warm home cooked free meals that we prepare for you every night. The dinners are a fun and easy way of meeting your fellow travelers and warm up for a long night of bars and clubs.
The huge common room is great for these dinners, for drinking and dancing or just to relax and watch a movie on a lazy Sunday morning. The fully equipped kitchen is available for you whenever you like and is fully stocked with free coffee, tea, sugar, salt, and oil. During the warm summer days, our big terrace is the perfect place to hang out with your new friends, away from the busy streets and the hectic Barcelona city life.
The reception is open 24 hours a day, so you can come and go as you please. There are computers with internet for free use and WIFI is available everywhere. We provide you with free lockers, free luggage storage, free sheets, and blankets.
Our staff is just like our guests: happy, fun and very international. We speak English, Spanish, Catalan, Dutch, German, French and after a beer a few more languages. We love to party with you, tell you the most exciting stories about Barcelona and advice you on anything you need so you can enjoy the full Barca experience!
We hope to see you soon!
---
---
SUNGATE ONE- MADRID
Reception:+ 34 934 439 885       E-mail: hosteloneparalelo@onehostel.com       Facebook: Hostel One Barcelona
We are a mixture of residents and travelers with different backgrounds, our travel experience thought us a lot, that's why we are able to help you with anything you need (we don't promise you to find the perfect partner, but we will do our best 😉 )
If you stay in our hostel we promise to show you the way to discover the city under a new point of view; we can recommend you restaurants, as well as nightlife and cultural activities.
The sungate hostel can be found in a prime, inner city location – easily accessible from the airport and the main train station. This backpacker base is in the heart of the city, a neighborhood called Centro, next to the historical, night party and shopping areas. Also seconds away from main squares and most important city attractions.
Our mixed or female dorms and double rooms are spacious, bright and specially designed for backpackers. All of them are equipped with air conditions and lockers. In our good size common area you can chill out or socialize with fellow travelers and the staff 🙂 As well, our fully equipped kitchen at your disposal, where you can have some beers and eat some tortilla or some typical Spanish tapas.
---
---
HOSTEL ONE CENTRO – SEVILLA
Reception:+ 34 934 439 885       E-mail: hosteloneparalelo@onehostel.com       Facebook: Hostel One Barcelona
Hostel One Sevilla Centro is a newly renovated hostel, with a friendly atmosphere, located in the heart of Seville's downtown.
Our young but experienced staff will attend you in any way they can, from tourist information to hidden spots. We also organize group activities such as a visit to a flamenco show or a touch of bar hopping.
There is a cozy common area, with comfy couches where you can chill out and take a look at our city guides. We have plenty of computers with free internet and WiFi which allows you to keep in touch with friends and family as well as planning your next destination.
Come and stay at Hostel One Sevilla and make your trip to our city a wonderful experience.
---
---
HOSTEL ONE CATEDRAL – SEVILLA
Reception:+ 34 934 439 885       E-mail: hosteloneparalelo@onehostel.com       Facebook: Hostel One Barcelona
We offer an unbeatable location, just one minute walking from the Cathedral and Alcazar; the most modern and comfortable beds in the city with curtains, big lockers, a personally led light and a plug.
The most amazing and friendly staff who organize different activities every day. We want you to make new friends and become Seville your favorite city in Europe! We are a social hostel with amazing people, activities and the best atmosphere to make your visit to Seville unique.
Hostel One Catedral is located in the heart of Santa Cruz neighborhood, known as the Jewish quarter, just one minute walking from the Cathedral, the Giralda tower, and the Alcazar.
Surrounded by many restaurants and tapas bars, our house is the perfect place for you to start exploring the famous labyrinth streets of the most beautiful and interesting area of Seville.
want to meet others, then this is the place for you too! Large groups (of more than 6 people) should contact us in advance before making a reservation.
Our common areas include our bar, kitchen & chill-out lounge.
---
Reception: (+34) 616 466 684   Information: (+34) 626 513 903   E-mail: info@birdhouse.es   Facebook: BirdHouseBarcelona

Located in the cool and trendy Sant Antoni district, the BirdHouse hostel has bright and spacious rooms that are personally decorated with an eye for detail. Every room is unique, super cozy and full of sunlight. The atmosphere is friendly and the common areas are fully equipped to provide you with all the comfort and facilities you may need. Our international staff is ready to help you and to give you suggestions on where to go and what to do in the incredible Barcelona. Besides all that, our location is just perfect: both tourists and locals love Sant Antoni for its relaxed vibe, central location, and attractions: art galleries, hipster cafés, food markets, cocktail bars, music venues, Michelin restaurants and many, many tapas spots. Just around the corner, you will find the Raval district with its Museum of Modern Art (MACBA) and Centre for Contemporary Culture (CCCB). A 10-minute walk will bring you to the famous Ramblas and Plaza Catalunya, or to some spectacular modernist buildings, such as La Pedrera and Casa Batlló – works of Antoni Gaudí. With the metro and (airport) bus around the corner, Bird House is very well connected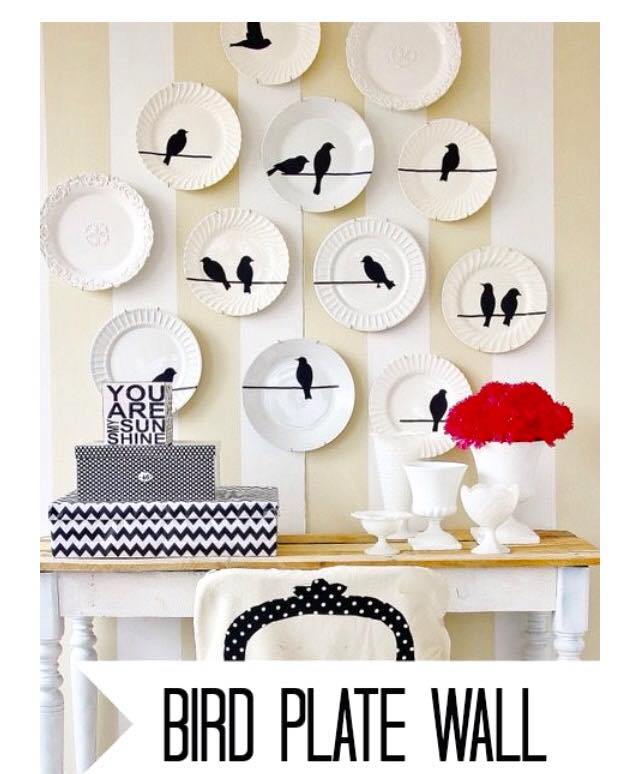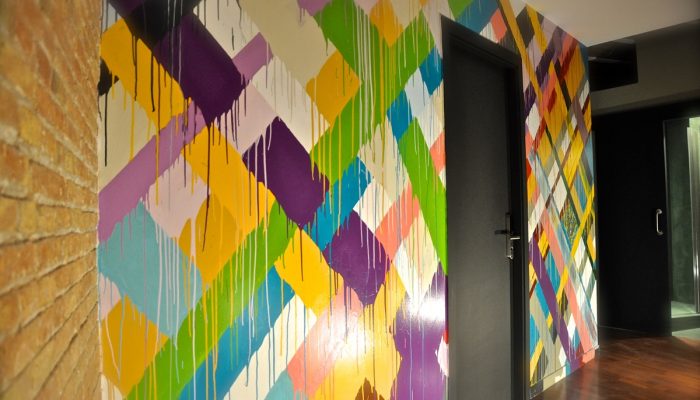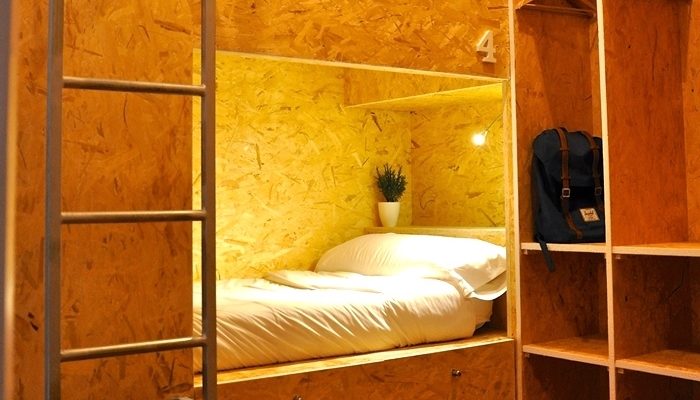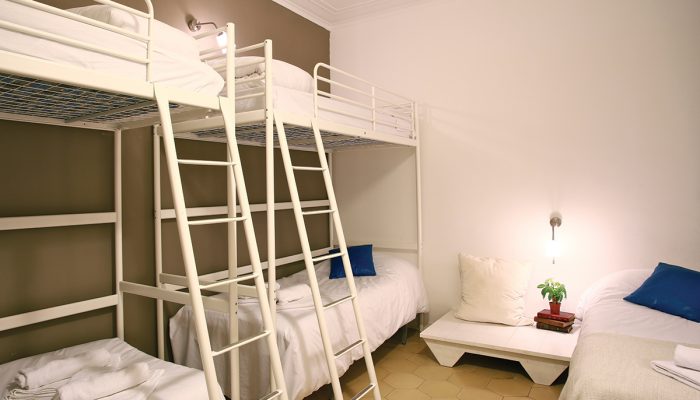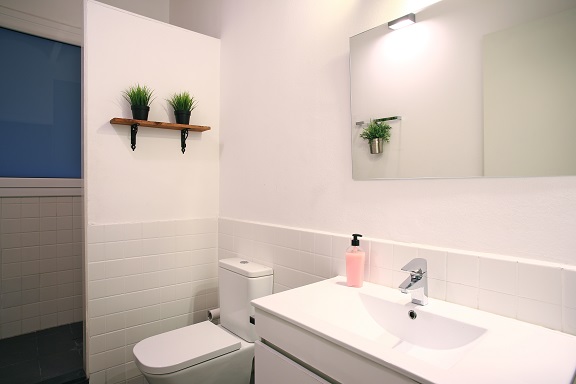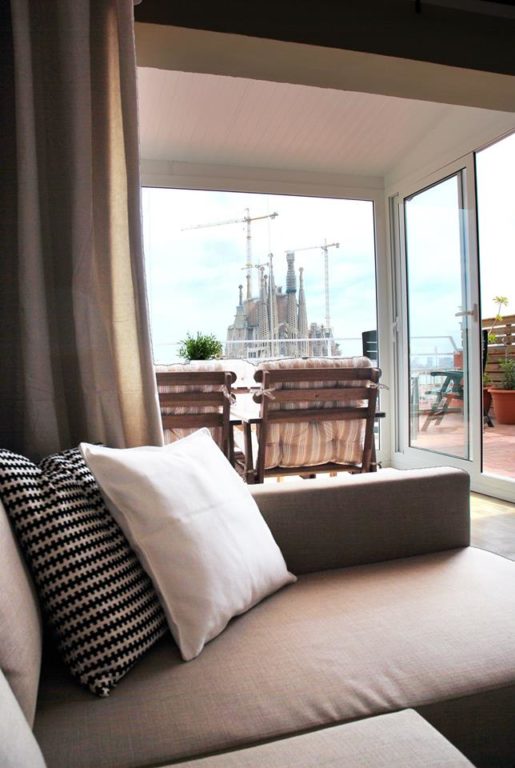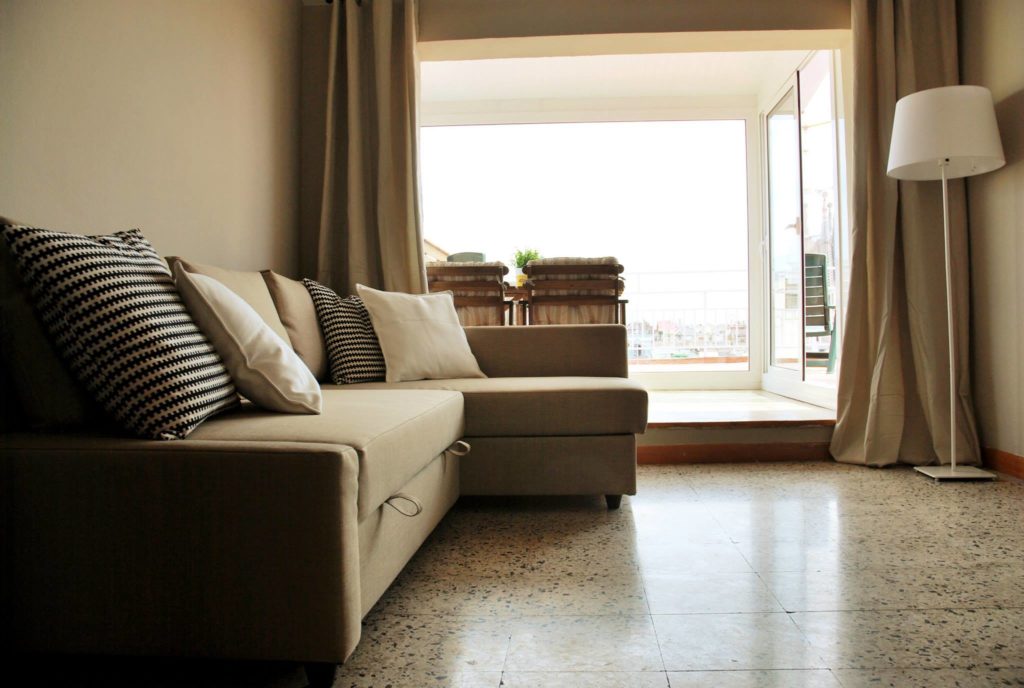 ---
Reception: 0034 651 521 158        E-mail: book@sweetbcnapartments.com        Facebook: sweetbcnapart
Sweet BCN offers different types of accommodations designed to cater to the evolving needs of travelers. Centrally located in the modernist neighborhood of Eixample and the bohemian neighborhood of Gracia, Sweet BCN's guest experience staff is dedicated to helping their guests have the best possible time in Barcelona. Bringing comfortable and affordable accommodation with all the necessary services, and combining it with personalized attention, caring for an overall great experience for all our guests. Offering private apartments, private rooms in a guesthouse, and shared rooms in a youth hostel, Sweet BCN has the perfect place for everyone coming to Barcelona.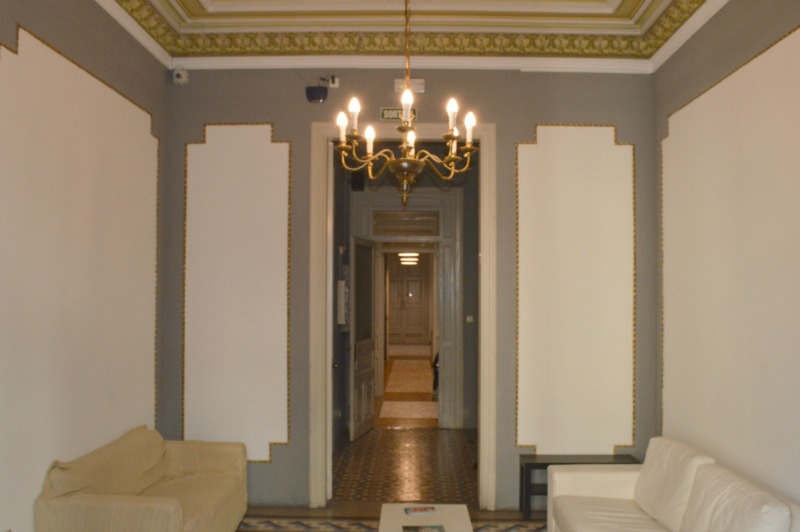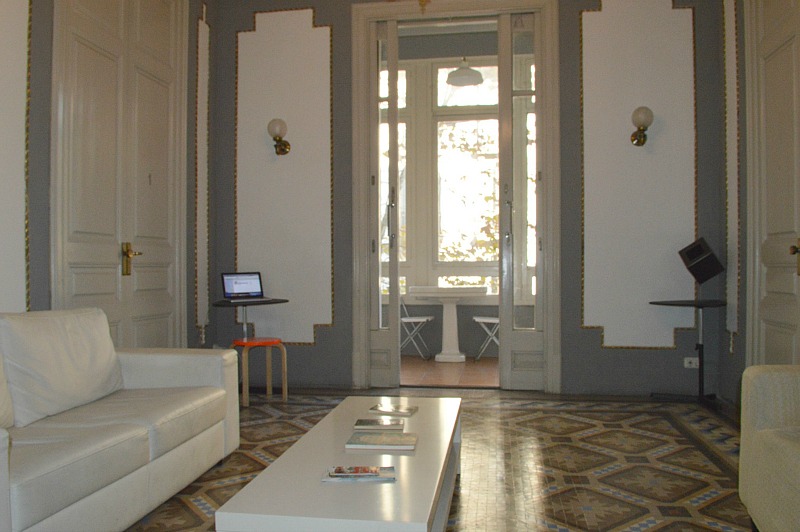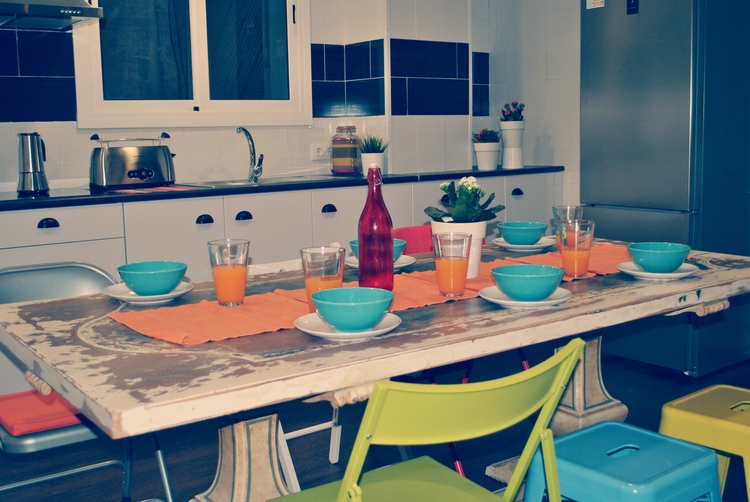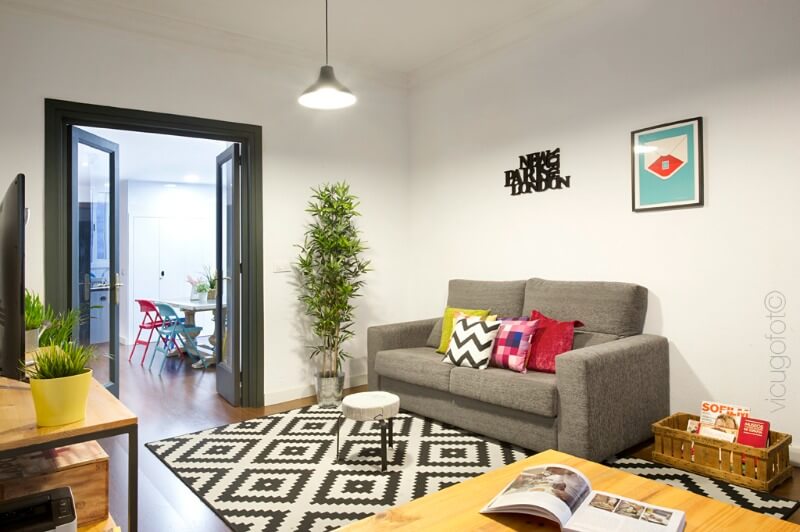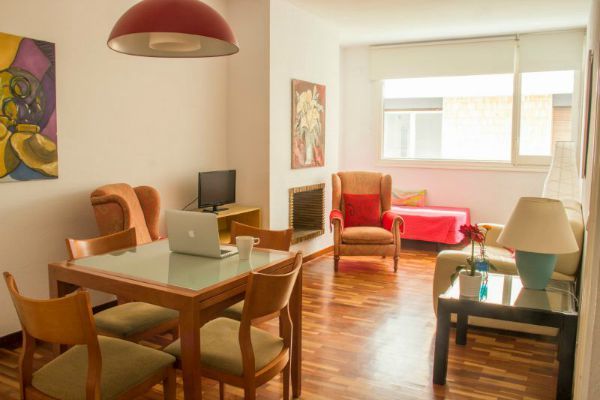 ---
Urbany Hostels Barcelona

Welcome To Urbany Hostels Our go to for accommodation in Barcelona. Urbany operates two unique hostels in the city. Both are in great locations and offer a fun and social atmosphere. Urbany Hostel's offer Historic buildings with a simple and sophisticated design, and extras like a swimming pool, gym, terraces and rooftop patios to with the best city views. Enjoy great places to chill, cheap Bar, FREE guests' kitchen, FREE computer use and FREE Wi-Fi, even in your room.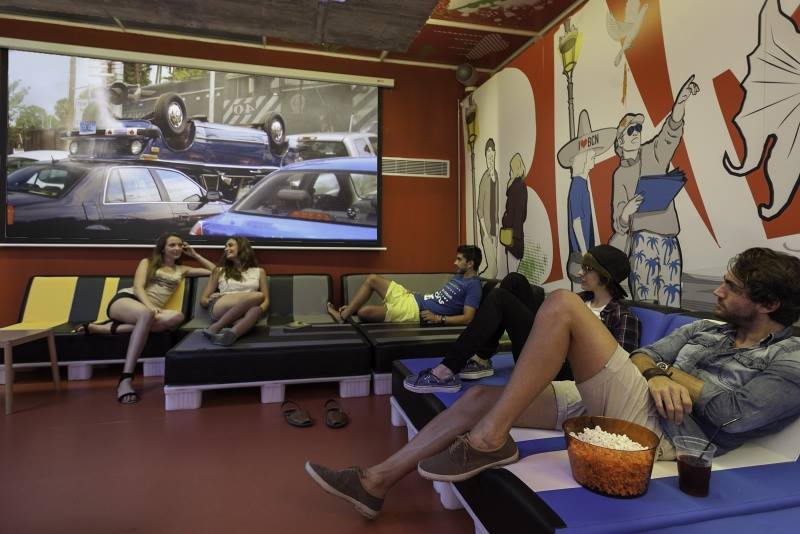 ---
Free Hostels Barcelona is an innovative boutique property offering privacy, great facilities and clever design at an affordable price. It offers a variety of rooms, including  shared mixed/ female dormitories en-suite rooms which come with funky contemporary décor, modern art, air conditioning and Wi-Fi. The beds in dorms have been cleverly designed to provide optimal privacy, with individual lights, curtains,  power plugs and lockable storage space.  

 There is a communal area with a small kitchen microwave, dishwasher, fridge and tables.Every day from 7 am till 10:30 am we offer a delicious breakfast and  remember, coffee and té are available all day long! If you want to chill out, you can stay in our common area where you can watch tv, sports, films, use the computer and socialise with other guests. We are located in Eixample district, which  is a great choice for travelers interested in architecture, food and shopping. Bus stops, tram stops and metro stations, are all within a short stroll of this property. Plus you can reach the airport by train because we are close the main train stations, Sants.

At Free Hostels Barcelona you will find a 24-hour front desk, we know that safety is very important. Day and night out staff will be happy to help with everything you need and  offers  ticket sales service, tourist information.
---
---