Looking for a wild night out in one of the world's best party cities?? This is the Original Barcelona Pub Crawl. We are not your normal Bar Tour or night out in Barcelona.  Join us on our Original Barcelona Pub Crawls! Let the rhythm of the city and one of our excellent leaders guide you through a night you won't soon forget! After the sun sets on the boardwalk the city transforms into a playground of music, tapas, and lively party. And I hope you like free shots, because there will be a lot of those going around, great specials at our venues, all with free and entrance!
The Pub Crawl is a perfect way to meet people, both fellow travelers, and locals, and have a great time!
Meet people from all over the world in a city that's known for warm nights and wild partying. Your tour guide is a professional party maker and local to Barcelona, so you can definitely trust them to show you a good time! There will be games and competitions, among other events to make the night like no other you have ever had! You better get ready to do some serious dancing.
The Barcelona Pub Crawl takes you to a selection of different bars so you get a full idea of the Barcelona scene. There will be some traditional Spanish and Catalonia bars with live music and infectious rhythmic dance, some modern electronic bars, wild bars full of locals and of course, ending up at one of the hottest clubs the city has to offer VIP and free entry. The lineup changes from day to day! You can always count on amazing drink specials, great company, and a few crazy stories from your night out in Barcelona.
The Original Barcelona Pub Crawl includes:
---
Optional Power Hour
Beer and sangria
 ♦ Unlimited Return ♦
♦ Free Shots Every night ♦
♦  4+ great Bars and clubs ♦
 ♦  Drink specials ( 1-2 euro beers and 3-5 euro long drinks) ♦
 ♦ Drinking games (beer pong, body shots, headbands, slaps, beer funnel) ♦
♦  Professional guides  ♦
 Unlimited access to Bar Crawl Barca for all of 2016
( keep your wristband on and join unlimited times for free)
Reserve Your Spot Online
You can then Pre-Pay or Pay at the meeting point. (No cards accepted at meeting point)
For group booking or question please email info@originalbarcelonatours.com
15€
Meets Every Night: 22:30 (running late meet us till 23:30)
Tequila 44:
Carrer dels Escudellers, 26, 08002 Barcelona, Spain
Original Barcelona Pub Crawl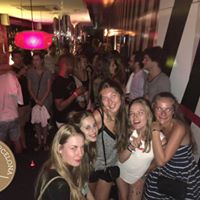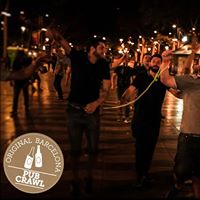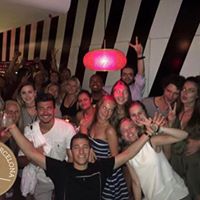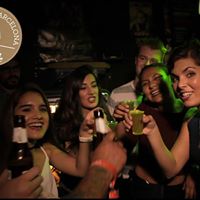 Participants must legally be over 18 years of age. Original Europe Tours encourage responsible drinking and safety from all participants.
(Some clubs don't allow sandals or tank tops for guys)
For a look at all of our European Pub Crawls head to our page here..
---
Join Us in Other Cities